Are you Building a Skills Ladder for Yourself or
Corporate Ladder for Shareholders?
Are you going home after work and turning off or turning on your Brain? Do you go home after your day job and feel good about aimless Facebooking or YouTubing or Instagraming (TV or whatever you do) wasting your life away?
In my world, at this time, in the Oil and Gas province of Alberta that I live in, your job could be in peril.
I know, I know, you turn those thoughts off when you walk through your door and pick up your device and fill your brain with melatonin and receiving immediate joy from reading your Facebook feed.
This is a fact.
Maybe you're ok with this addiction maybe you're not.
If I haven't pissed you off enough to leave yet then give this some thought…
Are you working hard or smart? Are you climbing a Corporate Ladder for some shareholders or are you building your own personal Skills Ladder?
I'd guess you are

not

building a Skills Ladder in your spare time.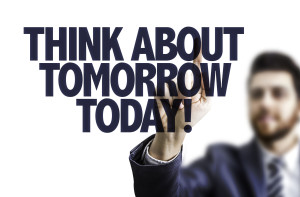 The world has changed and corporations and jobs and careers don't and won't cut it for most people. If you Google Intrapreneur or Intrapreneurship you will probably find stuff regarding corporations that are valuing and looking for employees with minds of entrepreneurs to be their worker bees.
No kidding! Intrapreneurs are the ideal employee to them!
My vision (and hopefully yours) is for all-star employees to grasp Intrapreneurship (my interpretation here). The big but is,
Do It on YOUR Terms -Not Your Employer's!
Don't build your Skills Ladder to make companies rich, build it to bring yourself freedom. Not to sound daunting, but your Skills Ladder should ultimately bring you income by creating your own company or corporation.
This is not rocket science and
frankly, I'm shocked
that the bulk of we humans are still afraid to look beyond our job or career and invest the time and energy in ourselves. We are not all natural born, moneymaking entrepreneurs but we all are great at certain things that can create income and wealth. Especially this day and age with the technology, internet and connected world that we live in.
I've said enough. If you've read this far,
Enter your email and join for updates. This community is just beginning and you don't want to miss it. The time could not be any better to build your Skills Ladder for yourself.
It's your future.
Clint.